If you are 12 years old or younger, please get a parent's permission before reading my blog. Thanks!

Warning: There is a rather inappropriate picture in this post. Read at your own risk!


*Kristine's POV*
Things have been different ever since I learned that I was mute, nearly a year ago. Forbidding myself to a world where I could never even let a sound past my lips. I finished packing Ande, Delilah, Della, and Vanessa's bags, and was ready to say goodbye to them, my first quadruplets were leaving. But I shouldn't think too hard of it, kids were coming and going all the time, it was a 100 Baby Challenge, duh! "Well, girls," I motioned in sign language, "I wish you the best of luck with starting your new lives, your own family. Don't forget that momma's always here." I gave the girls each a hug. "We'll be fine." They giggled, and left. I went back inside and snuggled up with Draaier and the new cat, Moonlight.
"Do you think Baby's pregnant yet?" Draaier spoke up after some silence in the movie. I shrug. He laughed. "Hopefully we'll find out soon." Easily enough, Baby came in, sat next to Moonlight, and showed him her swelled tummy. "I think she is." Draaier ran his fingers through my hair, "You know... you look so, different with your natural hair color. But I like it, it's beautiful." I give him my Oh-stop-it-you smile. "Let's go into the bedroom."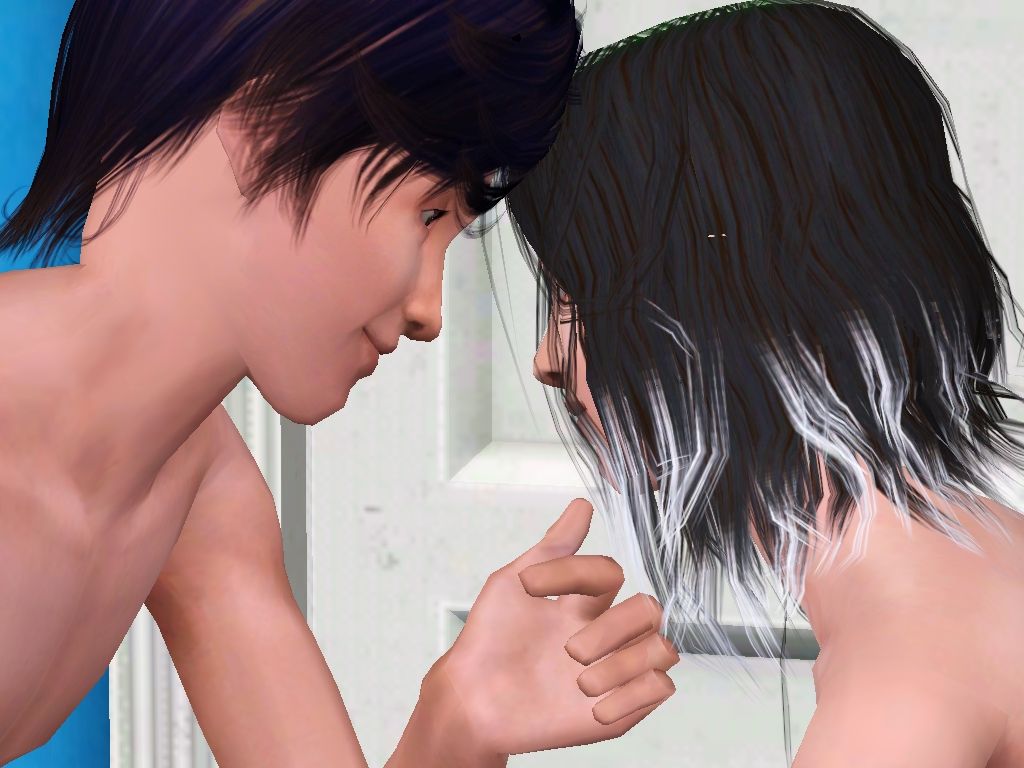 And babies 67, 68, 69, & 70 were conceived <3
"MROWWW MEOWWWW" Poor Baby hollered in pain from labor. Neon and Sora were by her side all the time.
She gave birth to five beautiful kittens... Twix, Kit-Kat, Lollipop, Gumdrop, and Skittles. After a rough decision, we decided to put Kit-Kat, Lollipop, Gumdrop, and Skittles for adoption.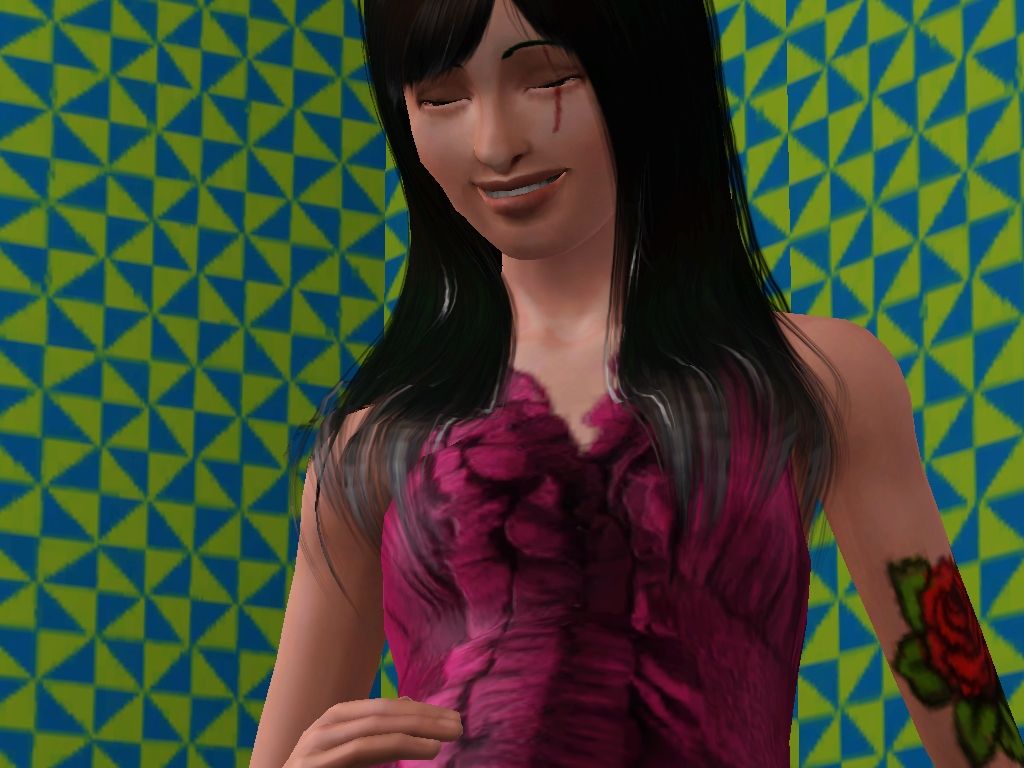 After we let them be back with Baby and Moonlight, I went into labor as well and, of course, gave birth to another set of quads...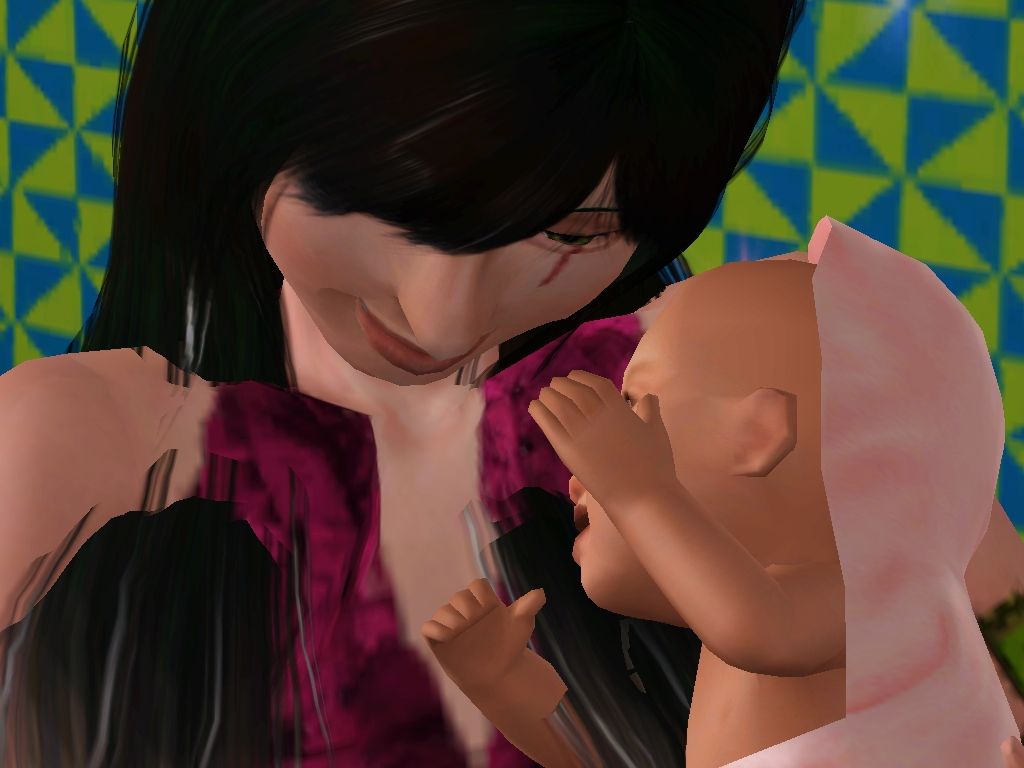 30 more bebes left to go! This challenge is going by sooooo fast!
~<3~
Alright, as I said before, I am putting up more cats for adoption: Kit-Kat, Lollipop, Gumdrop, and Skittles! Except I am putting up some more rules. As well as having some way to contact me privately (Facebook or e-mail), the ones who adopted kittens last time can't adopt this time, sorry! Also, you have to have a current 100 Baby Challenge or Legacy going on to qualify for a kitten. The first four commenters who want a kitten MUST say, in the comments, which one they would like. This is just to make it easier for me :) Go get them before they're gone!
Kittens Left:
Kit-Kat
Lollipop (Adopted by Becks Best)
Gumdrop (Adopted by Natalie Windfield)
Skittles (Adopted by Alina Taylor)