If you are 12 years old or under, please get a parent's permission before reading my blog. Thanks!
*Kristine's POV*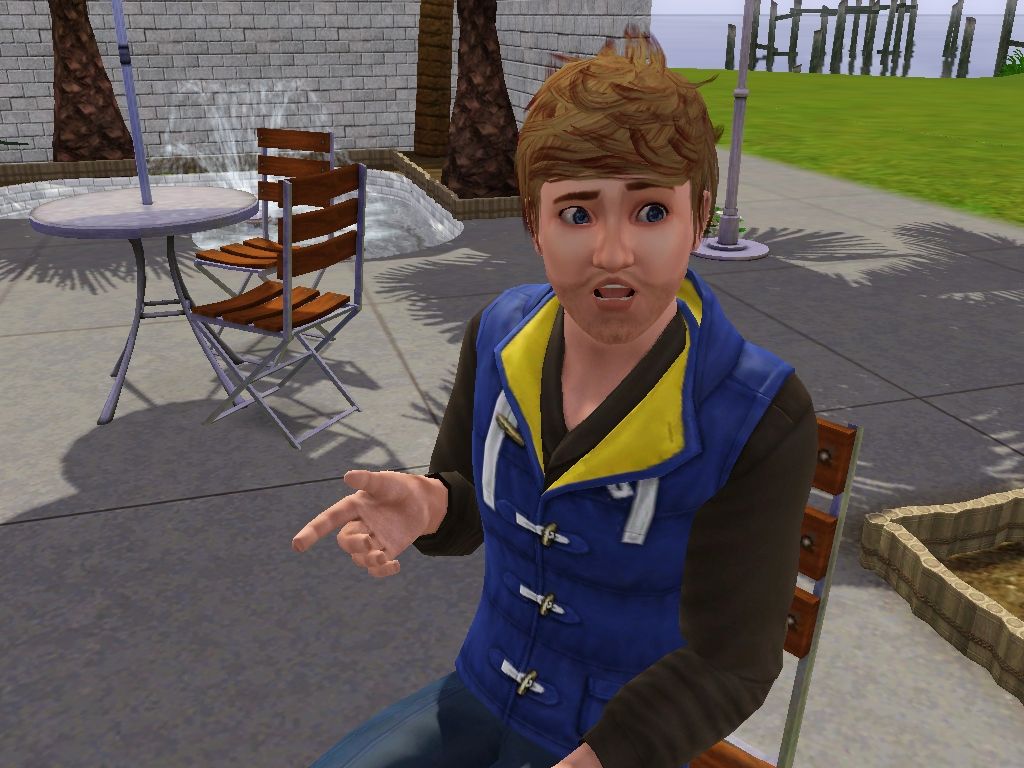 I picked at the food Marley bought me at the fancy restaurant in town. Tomorrow would be the day of my wedding, and I had the jitters, while his plate was already almost empty. "What's wrong, babe? Can't eat?" Marley looked up. I set down my fork.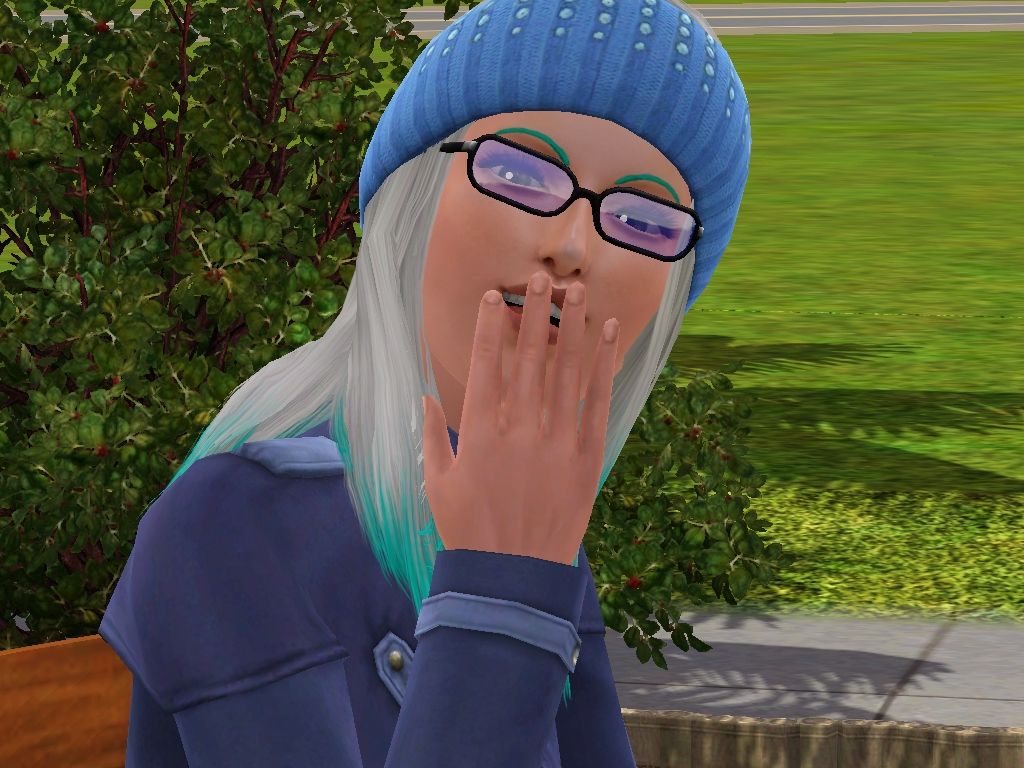 "Just nervous." Marley leaned over the table and kissed me. I giggled, "Hope nobody say that..." My appetite came back with the kiss and I scarfed down my lobster meal with a glass of red wine. I sat back up and wiped my face, noticing the people aside me staring and exclaiming how rude I acted. Maybe fancy restaurants aren't my type.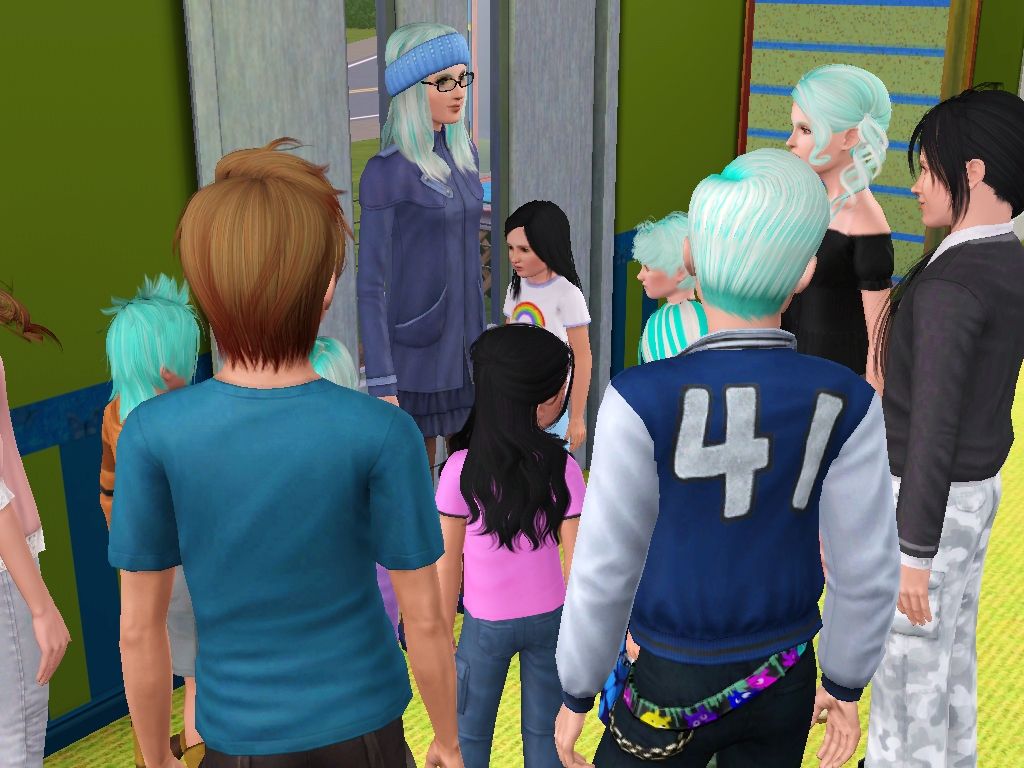 When Marley and I came back to the house, the septuplets, now children, mauled me down to the ground, screaming, "MOMMY'S HOME!!! YAYYYY!!!!!" The now teenage quintuplets walked up and had a good report of the septuplet's behaviour.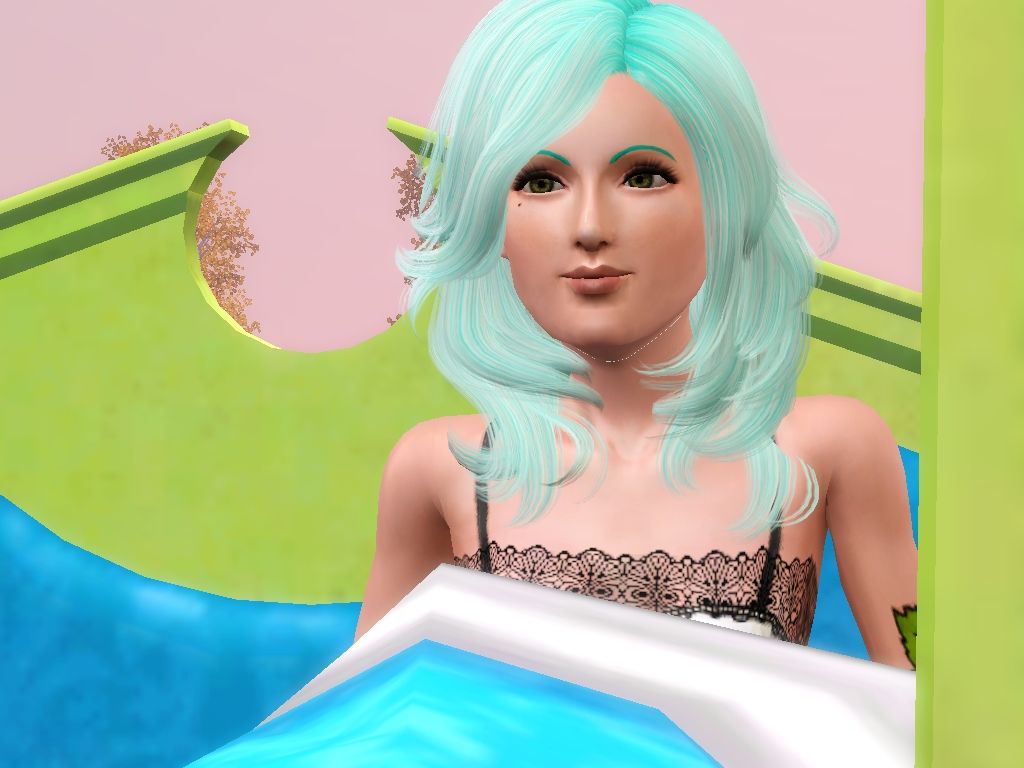 "KRIS! WAKE UP!" the scream came from Calista, "TODAY IS YOUR WEDDING!" I looked over at the clock, 8 am, and hour later than when I needed to wake up.
"Shit!" I rush out in my bathrobe and slippers to the kitchen and quickly scarfed down a bowl of cereal and a glass of orange juice, and we rushed to the wedding destination. Jamee did my nails and makeup while Clove and Louis got the kids dressed. The bridesmaids were on their way to the wedding destination. We left to go to the park, our wedding location, roughly around 11.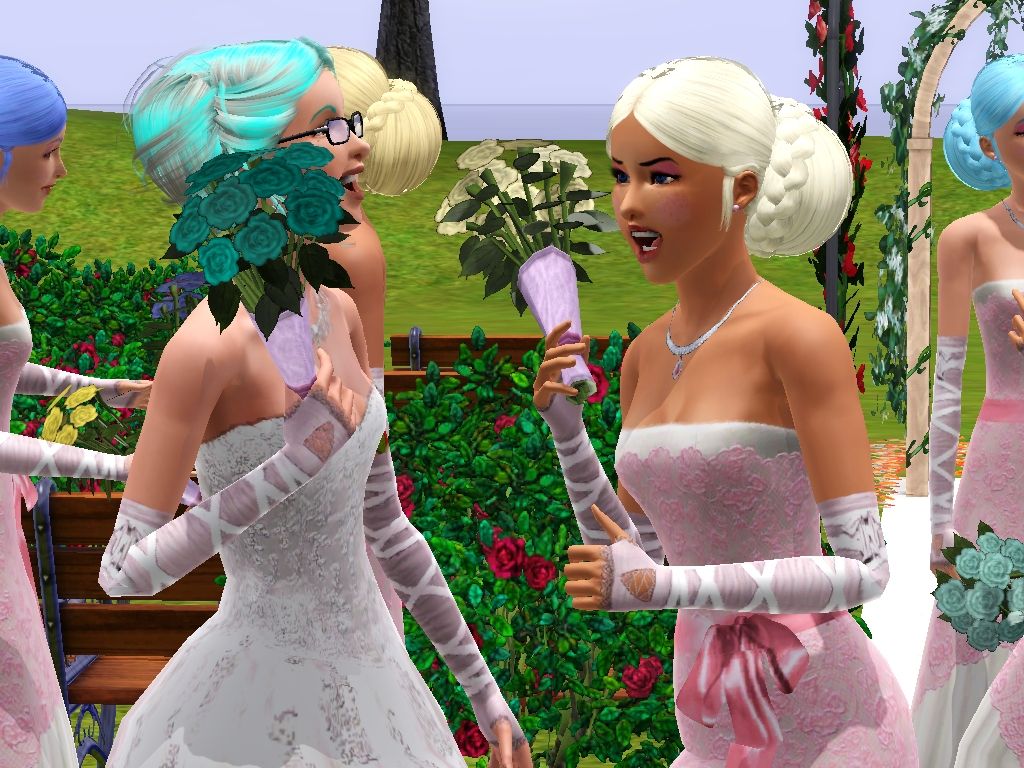 The wedding would start half an hour later, and by then, we were ready.
The music started playing, and the walk down the isle started. Little Miss Caydie was first, throwing flower pedals up in the air, really enjoying herself, followed by the bridesmaids and groomsmen walked down the aisle side by side, followed by the Maid of Honor and Best man, Ande and her dad Adam, and then my little flower girl, Caydie, and last but not least, me. Even though I didn't have anybody to walk me down the aisle, it didn't really matter to me.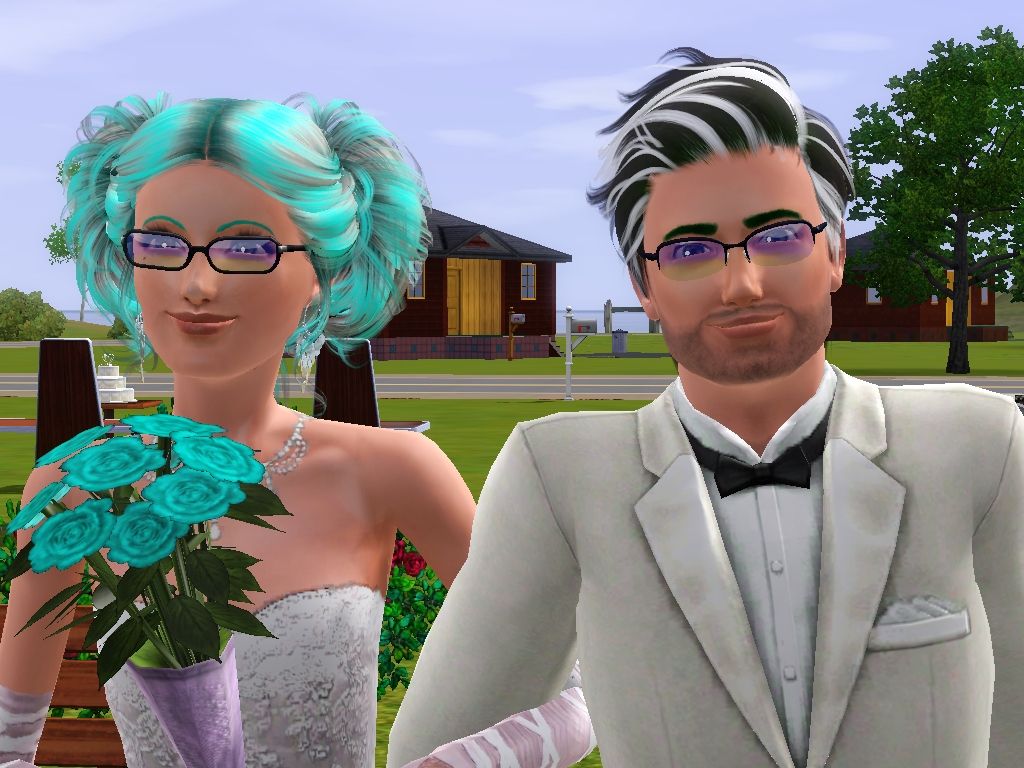 "Hey, there." My ear was whispered into and I felt someone wrapping their arm around mine. Slowly, I looked beside me, and there was my brother, Mark, walking me down the isle, in a nice tuxedo and all.
"B-b-but.."
"They let me out on good behavior. And I knew I wouldn't want to miss my little sister's wedding."
I smirked as "Canon in D" played slowly as I made my way down the red carpeted aisle to Marley.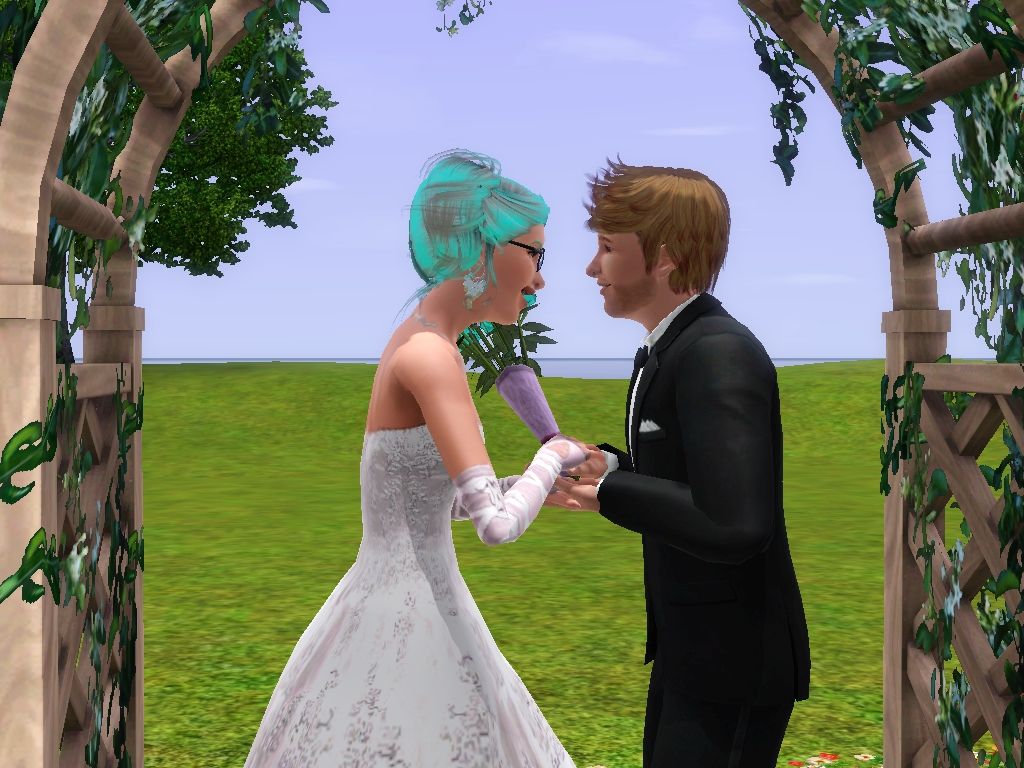 "You look nice." I whispered.
"You look nicer." Marley whispered back. I smiled. We didn't hire a priest for the wedding, so we handled the job ourselves.
"Marley," I began, "Will you have me as a wedded wife, to live together after God's ordinance in the holy estate of Matrimony? Will you love me, comfort me, honor, and keep me in sickness and through health, and forsaking all others, keep me only to you, as long as we both shall live?"
"I do. Kristine, will you have me for a wedded husband, to live after God's ordinance in the holy estate of Matrimony? Will you love me, comfort me, honor, and keep me in sickness and through health, and forsaking all others, keep me only to you, as long as we both shall live?"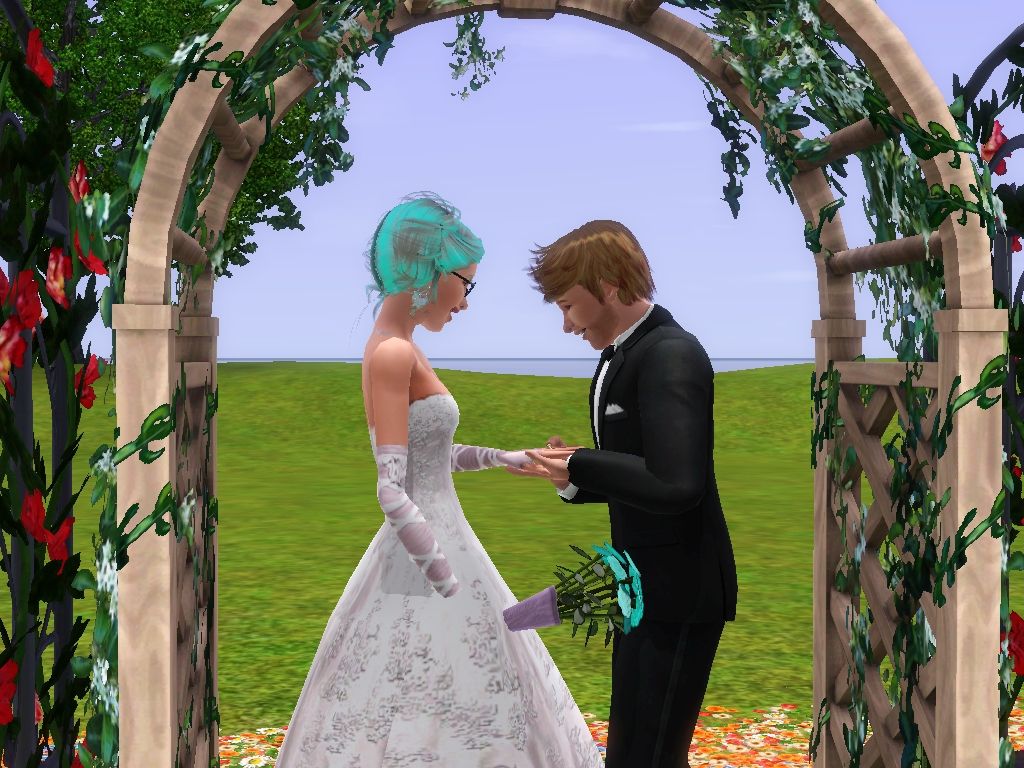 "I do."
The ring bearer, Dylan, walked up holding a pillow with our rings. Marley slid the wedding ring onto my finger. "With this ring, I do wed, in the name of the father and the son, and the holy ghost. Amen."

I slid the other ring onto his finger, repeating his words. "With this ring, I do wed, in the name of the father and the son, and the holy ghost. Amen."


After a while of talking, we said our vows.


"Kristine, I've crushed on you ever since I first laid my eyes on you. I love not only you, but your beauty and care-free spirit. I promise to love you, support you, to cherish and respect you, and to hold you when you're down. No kind of force could ever tear you away from my grasp of love to you."
"Marley, even when you only were my friend, you made my life beautiful and I could never live a day without you. I will cherish us together forever and make sure the flame will never die in our marriage. Hopefully, someday we'll be one of those couples with lots of children and always seem to have time for their children and spouse. I'll love you forever and a day."


"You may now kiss the bride." I smile. I crawled into Marley's arms and we share a blissful kiss, which we wished would last forever. I got back on my feet and Marley held my hand.
"Ladies and gentlemen..." he began, "We present Mr. and Mrs. Marley Vilas!" He raised our joined hands into the air.
**********************
The reception was beautiful, with lots of music and food, and love in the air.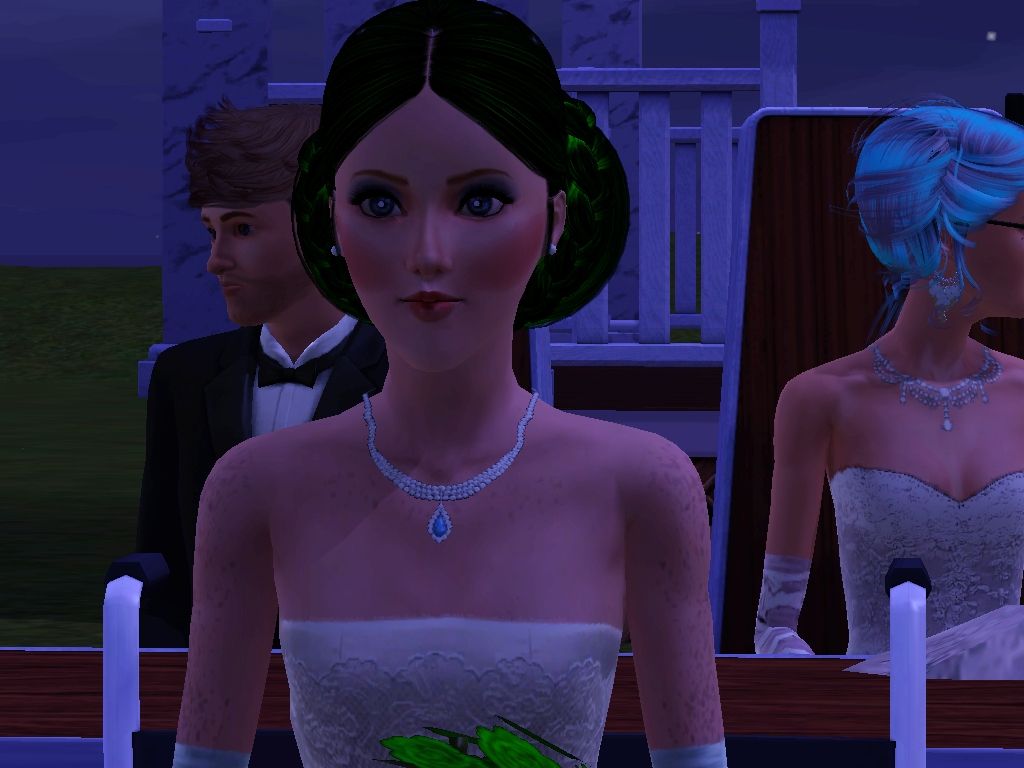 "Attention, everyone," the Maid of Honor, Ande, came around, "I would like to say a few words. I've known Kristine for a while now, but only just started to get to know Marley. I remember talking one night to her about how Marley and her would make a great married couple. And look now, I was right that they would be married soon! I hope Marley and Kris have many, many great years to come!"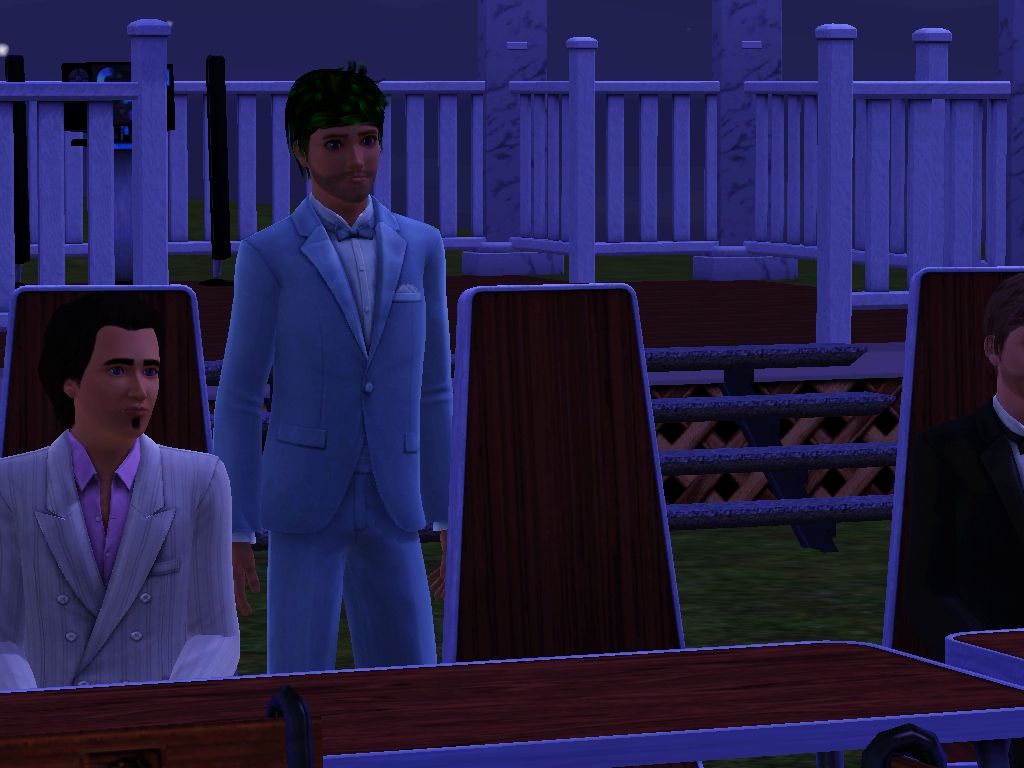 "Thank you," Marley's Best Man, Adam, rose, "I would like so say some things, too. Marley has always failed at romance! Too nerdy for the girls in eighth grade, and never bothered in high school! But look now, he's found a beautiful girl that cares about him!" Next, we sliced the cake.
"Careful with that knife." I warned Marley.
"Relax, Kris! I'm not a kid!" Marley took a piece and smashed it into my face. Everyone helped themselves to a piece while I lick and wash off the cake from my face. I waltzed over to the dance floor with Marley to share with our first dance. The song "A Thousand Years" by Christina Perri came on.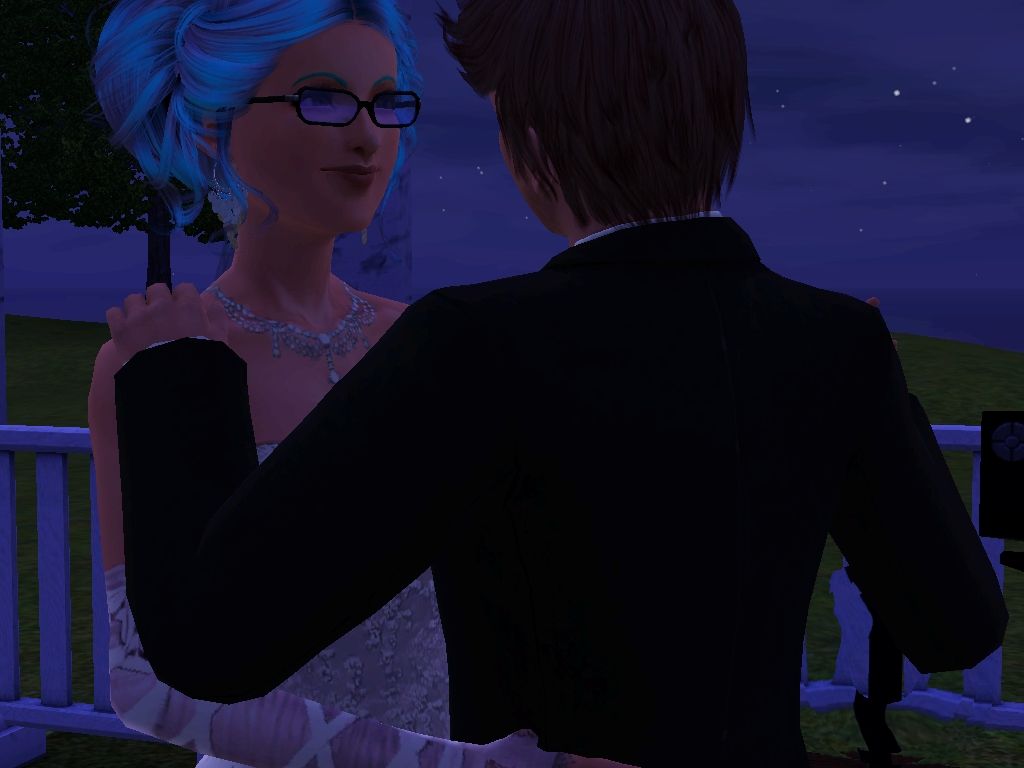 I took his hands and we danced slowly. I sang along softly.
"I have died every day waiting for you. Darling don't be afraid, I have loved you. For a thousand years. I'll love you for a thousand more."
Marley began singing, too.
"Time stands still, beauty in all she is. I will be brave, I will not anything take away what's standing in front of me. Every breath, every hour has come to this."
Then the audience sang, "One step closer..."
I smiled up to Marley, "I love you."
"I love you, too."
The snow glistened on the tiniest of the tree branches. The winter setting made my wedding a beautiful scene. This would be a memory that would never fade away.